Posts for: November, 2016
By Patrick Ferry, DMD
November 24, 2016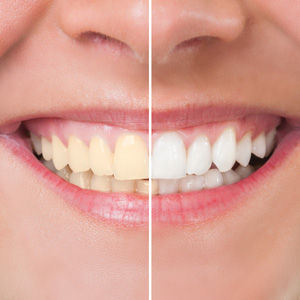 Whitening can transform the dullest teeth into a dazzling smile fit for a Hollywood star. But before you undergo a whitening procedure, you might have a few questions about it. Here are the answers to a few of the most common.
How white can I go? In an office application we can adjust the solution and application time to control the level of shade (dark or light) from subtle to dazzlingly bright. The real question, though, is how much color change will look best for you? A good rule of thumb is to match the shade in the whites of your eyes.
Whitening will improve poor dental conditions…right? Not necessarily. Besides foods, beverages or poor hygiene, decay, abscesses or problems from root canal treatments can also cause discoloration. In some dental situations, whitening could make your smile less attractive. If, for example, you have exposed roots due to gum recession, those areas won't bleach like the enamel and could make their exposure stand out more. Better to try and repair these problems before whitening.
What effect will teeth whitening have on my dental work? None â??composite or ceramic materials won't lighten. The real concern is with creating a situation where whitened natural teeth don't match the color of dental work. Depending on the location of your veneers, crowns or other bridgework you could have a color mismatch that will look unattractive. We would therefore need to take your dental work into consideration and adjust the shading accordingly.
Will teeth whitening work on any stained teeth? That depends on the cause of the staining. If it's on the enamel, then external bleaching techniques should work. If, however, the discoloration comes from inside the tooth, then only a dental procedure that applies a bleaching agent inside the tooth can alleviate that kind of discoloration.
So after whitening, I'm good to go? Well, not permanently. Eventually the brightness will diminish or fade, usually in six months to two years. You can, of course, prolong the fade rate by not using tobacco, cutting back on staining beverages like red wine, tea and coffee, practicing daily oral hygiene and visiting us for regular office cleanings and other dental work. We can also touch up your existing whitening during your visits.
If you would like more information on teeth whitening, please contact us or schedule an appointment for a consultation. You can also learn more about this topic by reading the Dear Doctor magazine article "Important Teeth Whitening Questions…Answered!"
By Patrick Ferry, DMD
November 09, 2016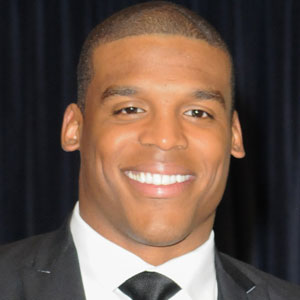 When is the best time to floss your teeth: Morning? Bedtime? How about: whenever and wherever the moment feels right?
For Cam Newton, award-winning NFL quarterback for the Carolina Panthers, the answer is clearly the latter. During the third quarter of the 2016 season-opener between his team and the Denver Broncos, TV cameras focused on Newton as he sat on the bench. The 2015 MVP was clearly seen stretching a string of dental floss between his index fingers and taking care of some dental hygiene business… and thereby creating a minor storm on the internet.
Inappropriate? We don't think so. As dentists, we're always happy when someone comes along to remind people how important it is to floss. And when that person has a million-dollar smile like Cam Newton's — so much the better.
Of course, there has been a lot of discussion lately about flossing. News outlets have gleefully reported that there's a lack of hard evidence at present to show that flossing is effective. But we would like to point out that, as the saying goes, "Absence of evidence is not evidence of absence." There are a number of reasons why health care organizations like the American Dental Association (ADA) still firmly recommend daily flossing. Here are a few:
It's well established that when plaque is allowed to build up on teeth, tooth decay and gum disease are bound to follow.
A tooth brush does a good job of cleaning most tooth surfaces, but it can't reach into spaces between teeth.
Cleaning between teeth (interdental cleaning) has been shown to remove plaque and food debris from these hard-to-reach spaces.
Dental floss isn't the only method for interdental cleaning… but it is recognized by dentists as the best way, and is an excellent method for doing this at home — or anywhere else!
Whether you use dental floss or another type of interdental cleaner is up to you. But the ADA stands by its recommendations for maintaining good oral health: Brush twice a day for two minutes with fluoride toothpaste; visit your dentist regularly for professional cleanings and checkups; and clean between teeth once a day with an interdental cleaner like floss. It doesn't matter if you do it in your own home, or on the sidelines of an NFL game… as long as you do it!
If you would like more information about flossing and oral hygiene, contact us or schedule an appointment for a consultation.