Posts for: July, 2017
By Patrick Ferry, DMD
July 23, 2017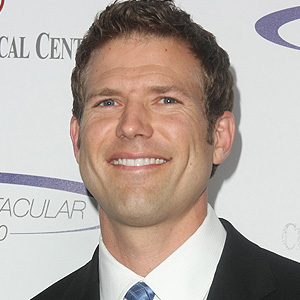 If we could go back in time, we all probably have a few things we wish we could change. Recently, Dr. Travis Stork, emergency room physician and host of the syndicated TV show The Doctors, shared one of his do-over dreams with Dear Doctor magazine: "If I [could have] gone back and told myself as a teenager what to do, I would have worn a mouthguard, not only to protect my teeth but also to help potentially reduce risk of concussion."
What prompted this wish? The fact that as a teenage basketball player, Stork received an elbow to the mouth that caused his two front teeth to be knocked out of place. The teeth were put back in position, but they soon became darker and began to hurt. Eventually, both were successfully restored with dental crowns. Still, it was a painful (and costly) injury — and one that could have been avoided.
You might not realize it, but when it comes to dental injuries, basketball ranks among the riskier sports. Yet it's far from the only one. In fact, according to the American Dental Association (ADA), there are some two dozen others — including baseball, hockey, surfing and bicycling — that carry a heightened risk of dental injury. Whenever you're playing those sports, the ADA recommends you wear a high-quality mouth guard.
Mouthguards have come a long way since they were introduced as protective equipment for boxers in the early 1900's. Today, three different types are widely available: stock "off-the-shelf" types that come in just a few sizes; mouth-formed "boil-and-bite" types that you adapt to the general contours of your mouth; and custom-made high-quality mouthguards that are made just for you at the dental office.
Of all three types, the dentist-made mouthguards are consistently found to be the most comfortable and best-fitting, and the ones that offer your teeth the greatest protection. What's more, recent studies suggest that custom-fabricated mouthguards can provide an additional defense against concussion — in fact, they are twice as effective as the other types. That's why you'll see more and more professional athletes (and plenty of amateurs as well) sporting custom-made mouthguards at games and practices.
"I would have saved myself a lot of dental heartache if I had worn a mouthguard," noted Dr. Stork. So take his advice: Wear a mouthguard whenever you play sports — unless you'd like to meet him (or one of his medical colleagues) in a professional capacity…
If you would like more information about mouthguards, please contact us or schedule an appointment for a consultation. You can read more in the Dear Doctor magazine article "Athletic Mouthguards."
By Patrick Ferry, DMD
July 08, 2017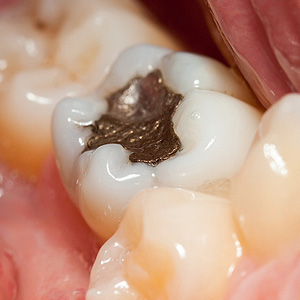 Allergic reactions aren't necessarily bad: they're your body's responses to possible threats from foreign substances. But the response can go too far and cause a reaction as minor as a skin rash or as life-threatening as a multi-system shutdown called anaphylaxis.
Anything can cause an allergy: animal fur, food, chemicals — or metals. Because metals play such a large role in dental care, it's only natural we're alert to the possibility of allergic reactions from a procedure.
But don't postpone your implants or other dental work just yet — the threat isn't nearly that ominous. Here are a few facts about dental metal allergies to help you sort it out.
Allergic reactions are rare for metals used in medical and dental procedures. Although reactions to metals in joint replacements or coronary stents leading to failure do happen, actual occurrences are rare. Most metal allergies manifest as a skin reaction to jewelry or clothing. It's less likely with medical or dental metals because they're chosen specifically for their compatibility with living tissue.
Amalgam fillings account for most dental work reactions. Dentists have used this multi-metal alloy for fillings and other restorations for well over a century. Tooth-colored resins are now used for most fillings, but amalgam is still used in less visible back teeth. It's very rare for a person to experience a reaction to amalgam, but when it does occur it usually results in minor inflammation or a rash.
Implant titanium isn't just bio-compatible — it's also osteophilic. Titanium is the perfect choice for implants not only because it's tissue friendly, but also because it's bone friendly (osteophilic). Once implanted in the jaw, bone cells naturally grow and adhere to it to create a more durable bond. Not only does the body usually tolerate titanium, it welcomes it with open arms!
While it's still possible for you to have an allergy to implant titanium, the chances are remote. In one recent study involving 1,500 implant patients, titanium allergies occurred in less than 1%. So the chances are high a metal allergy won't stop you from obtaining a smile-transforming restoration with dental implants.
If you would like more information on allergies and dental work, please contact us or schedule an appointment for a consultation. You can also learn more about this topic by reading the Dear Doctor magazine article "Metal Allergies to Dental Implants."