Patrick Ferry, DMD
From the time Patrick Ferry, DMD decided to pursue dentistry he always knew he wanted to provide our community with the type of dental service that demonstrates compassion and expert care.
Dentist - Bartow
715 S. Broadway Ave Bartow, FL 33830
(863) 533-2185​
Find us
Find helpful information in our digital library.
When Summertime Sports Lead to Dental Dilemmas
By Patrick Ferry, DMD
August 11, 2018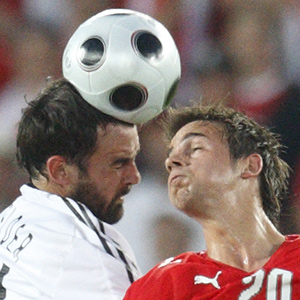 Summer is a great time to go outdoors and get your game on—no matter whether your court is set up for tennis or basketball, whether you're on the diamond or on the greens. Regular physical activity can help you maintain your optimal weight, reduce your risk for certain diseases, and even lower stress levels. But many of our favorite outdoor sports also carry a risk of accidental injury…and frequently this involves injuries to the mouth.
Because they're front and center, the incisors (front teeth) are the ones most often affected by accidental injuries. While serious damage is relatively rare, chips and cracks are not uncommon. Fortunately, dentistry offers a number of good ways to restore chipped or broken teeth. Which one is best for you depends on exactly what's wrong—but a procedure called cosmetic bonding is one of the most common ways to repair small to moderate chips where the tooth's soft pulp isn't exposed.
In dental bonding, a tooth-colored material is applied directly to the tooth's surface to fill in the chip or crack. The material itself is a high-tech mixture of tough plastic resins, translucent glass-like fillers, and other substances. Strong, durable and lifelike in appearance, these composite resins can be matched to the natural shade of your teeth.
Bonding is a conservative procedure, meaning that it requires little or no preparation of the tooth. It can be done right in the dental office, often in a single visit and without the need for anesthesia. Unlike porcelain veneers or crowns (caps), it usually doesn't involve removing significant amounts of healthy tooth structure.
While the results can last for years, bonded restorations aren't as durable as porcelain veneers or crowns, which are made in a dental laboratory. Bonding also isn't suitable to repair major damage, or in cases where the tooth's pulp could become infected; in this situation, you may need a root canal and a crown. However, for moderate chips or cracks, bonding can be an appropriate and economical way to restore your teeth to full function and aesthetic appearance.
Of course, it's often said that an ounce of prevention is worth a pound of cure. That's why it's best to wear a protective mouthguard whenever you're on the field. We can provide a custom-made mouthguard that's comfortable to wear and offers maximum protection against dental injury—just ask!
If you have questions about cosmetic bonding or mouthguards, please contact us or schedule an appointment for a consultation. You can learn more by reading the Dear Doctor magazine articles "Artistic Repair of Front Teeth with Composite Resin" and "Athletic Mouthguards."