Patrick Ferry, DMD
From the time Patrick Ferry, DMD decided to pursue dentistry he always knew he wanted to provide our community with the type of dental service that demonstrates compassion and expert care.
Dentist - Bartow
715 S. Broadway Ave Bartow, FL 33830
(863) 533-2185​
Find us
Find helpful information in our digital library.
By Patrick Ferry, DMD
November 21, 2017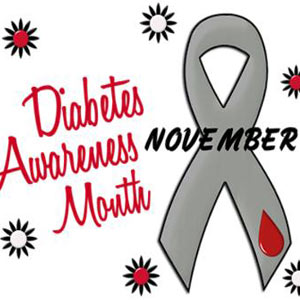 November is National Diabetes Month—a good time to look at the connection between diabetes and oral health. While it's important for everyone to take care of their teeth and gums, it may be especially important for people with diabetes.
People whose diabetes is not well controlled have a higher risk of infections in the mouth, especially gum disease, also called periodontal disease. Advanced periodontal disease is the number one cause of tooth loss among adults. Not only does diabetes put you at risk of oral health problems, it goes both ways. Periodontal disease can lead to higher blood sugar levels in people with diabetes and may increase the risk of complications such as heart and kidney problems.
But here's some good news: People who take good care of their teeth and gums may have better blood sugar levels and, conversely, better blood sugar levels generally result in better gum health. Many people successfully avoid complications of diabetes by taking good care of themselves, including their teeth and gums. Here are some things you can do to help control your diabetes:
Eat right, exercise and watch your weight for better blood sugar control.
Keep up with your oral hygiene routine at home.
Schedule regular dental visits and cleanings.
Better oral health combined with better blood sugar control will reduce your risk of complications from diabetes. Your dental care team can help you maintain the best oral health for better diabetes control.
If you have questions about diabetes and oral health, please contact our office or schedule a consultation. To learn more, read the Dear Doctor magazine article "Diabetes & Periodontal Disease."